In the world of SEO, there are no shortcuts. Even if there are shortcuts, you should not use them! Creating a website with all the right content and specifications to rank high on search engines is challenging and time-consuming. Even the smallest error can be fatal for your online presence. So what SEO mistakes should you avoid when creating your website? There are numerous common pitfalls that many businesses fall into when building their site, which can have a negative impact on search engine ranking. Let's take a look at some of the most frequent mistakes made by businesses when building their websites, so you don't have to learn about them from personal experience.
Using unwanted scripts and stylesheets
In the beginning, everything in the code is good, but over time it can become cluttered and full of unnecessary Scripts or Stylesheets. This can lead to slow loading times, which will also reflect poorly on your website's load time. If you can't afford to hire a team to create your website, you would probably opt to use a website builder tool. However, the problem is that you don't have control over what you are using. If you use a website builder, you could easily end up with a website clogged with unwanted Scripts and Stylesheets. If you are building your site from scratch, you should be very selective about the scripts and stylesheets you are using. Otherwise, you could end up with a slow-loading website which will negatively impact your SEO ranking.
Tip: If you are building a website in WordPress or Shopify, try to avoid unwanted plugins to save on loading time. Using too many plugins can cause a lot of scripts to load which will eventually slow down your website. You can also use caching plugins to minimize the loading time of stylesheets and scripts.
Bad on-page SEO practices
This is a very common mistake made by many, especially if they don't have any knowledge of SEO. The most common on-page SEO mistake is stuffing the keywords into the content. If you go overboard with the keywords, Google will know that you are trying to deceive the system. The content should flow naturally, and the keywords should be present, but they shouldn't be too concentrated. Moreover, you also need to back up your content with authority. If you have plagiarized content, it will be discovered by search engines and can lead to SEO risks. And you should take care of the best on-page configurations for title tags, meta descriptions, image alt tags, image sizes, heading tags, internal linking, URL structure, mobile responsiveness and the list goes on.
If you are looking for someone to fix SEO issues on your website, contact me now!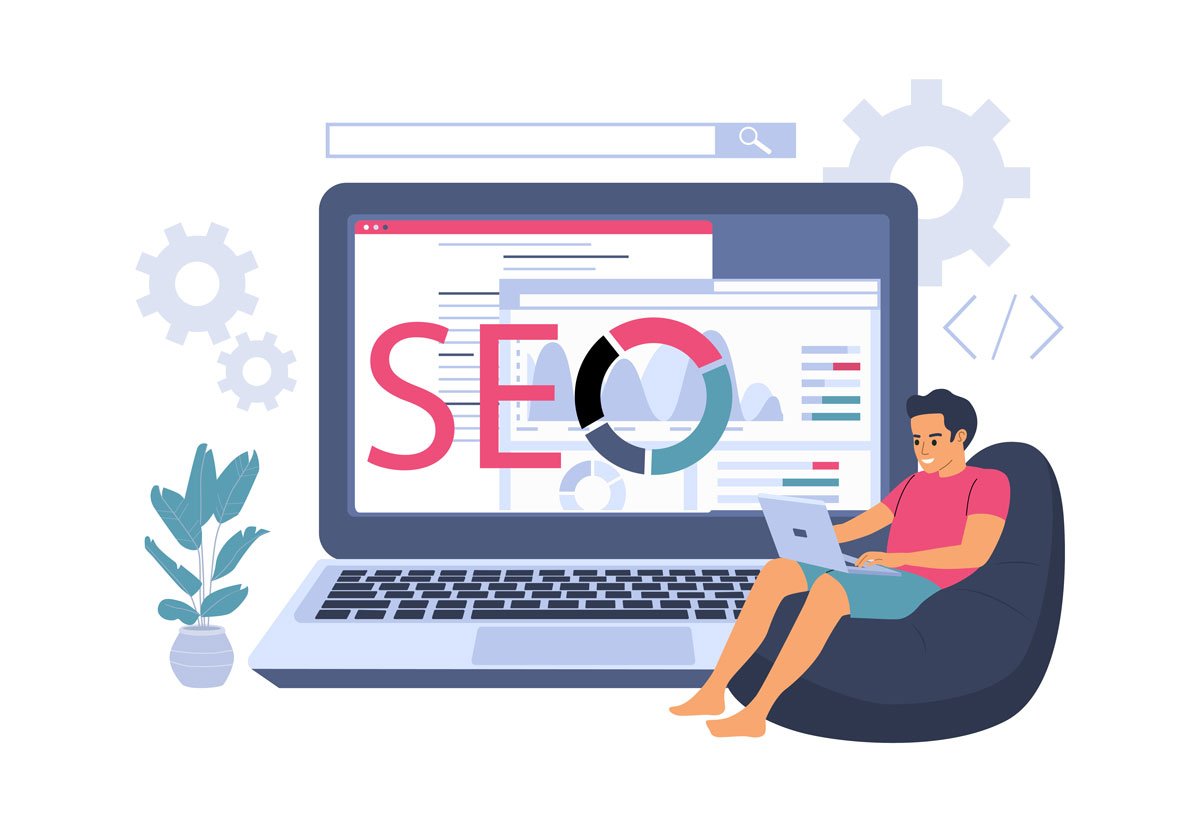 Choosing the wrong keywords
This is a mistake many businesses make. You will need to do some research to determine which keywords you should use for your website. Luckily, there are a few handy tools you can use. Many of them are free, and they will help you generate a list of appropriate keywords. You can also ask your colleagues what they think are the best keywords to use for your website. The keywords you choose should be relevant to the content of your website, and they should have a reasonable amount of searches on Google. If you choose a keyword that has only 100 searches a month, there is no point in choosing it.
Incorrect page hierarchy
Many businesses make the mistake of focusing on the home page too much and neglecting other important pages. The home page is important, and it should be optimized, but you also need to pay attention to the inner pages of your website. These pages can have their own authority, which can help you rank for other relevant search terms. The home page is usually a good source of traffic, but the inner pages provide a longer-term source of traffic. If you focus too much on the home page and ignore the inner pages, you could kill your website's potential. Make sure that your inner pages are optimized with good content and a nice layout for visitors to navigate easily. And the overall website navigation should be well structured for people to quickly find the information they are searching for.
Neglecting user experience
A website should be easy for users to navigate and find information. A website with a better user experience is more likely to attract returning visitors. Whenever you are creating content, you should always ask yourself whether it is useful to your users. Google's latest updates have made the user experience more important than ever before. If your content is useful and easy to read, Google will rank you high on the SERPs, and you will have an increased amount of organic traffic. Don't forget that visitors are what matter the most. If they come to your website and find useful content, they will stay and share it with their friends.
Personally saying, If I find a website not looking neat, I will leave and navigate to another site!
Choosing the wrong hosting provider
When deciding which hosting provider to go with, there are some important factors to keep in mind. The most important one is speed. You need to make sure you are picking a hosting provider that provides a good server. If your hosting provider is slowing down your website, your ranking will be at risk. Another important factor is the uptime of the hosting provider. You don't want your website to go offline, because it will result in a loss of organic traffic. If you choose a hosting provider with high uptime, you will be less stressed out about your website going down. Also if your hosting is not secure enough, there are chances of getting infected with malware. Google will flag websites with malware infection as it is not safe for visitors. There are many hosting providers with good reputation. It would be a good idea to do some research to find out which one is best for your requirements.
Personal experience: I use cloud hosting from Hostinger to host my clients' websites. Even this site is hosted there. They have affordable pricing packages and I am totally happy with their customer support too. They provide daily backups, malware scanner, free SSL, free domain, free Email accounts and enough resources to keep your website up all the time.
Missing Alt text for images
Many people don't even think about this, but it is an important factor that can help you rank higher on the SERPs. The Image Alt text is what appears in the space of an image before it loads on the webpage. This is a very important part of images on web pages, but many people don't pay attention to it. If the image on your website doesn't have Alt text, the image will be treated as dead weight. If you don't have Alt text for your images, it will have a negative impact on your SEO. When adding alt text for images, make sure that you describe the image than stuffing keywords in it.
Tip: Use proper image names and alt descriptions which will have a positive impact on SEO. Avoid using image names such as "img1.jpg", "img2.jpg" and use meaningful names to describe the image like "person-working-on-computer.jpg", "happy-couple-sitting.jpg" etc.
Forgetting to delete demo/unwanted pages
If you are working with a website builder, you will have to go through a demo website before you can create your own. Once you have created your website, you should not forget to delete the demo pages and demo content. Otherwise, they will be treated as duplicate content by Google and will bring you low-quality traffic. Google will also think that your site is not a finished product for people to visit. Furthermore, they can also make your website appear untrustworthy.
Tip: Try to navigate to all pages, posts, categories, archives and products on your final website and see if they contain dummy content or unwanted pages. I have worked with many clients who approached me for digital marketing and most people had dummy pages in their admin panel that they forgot to delete even after a few months of launching the website.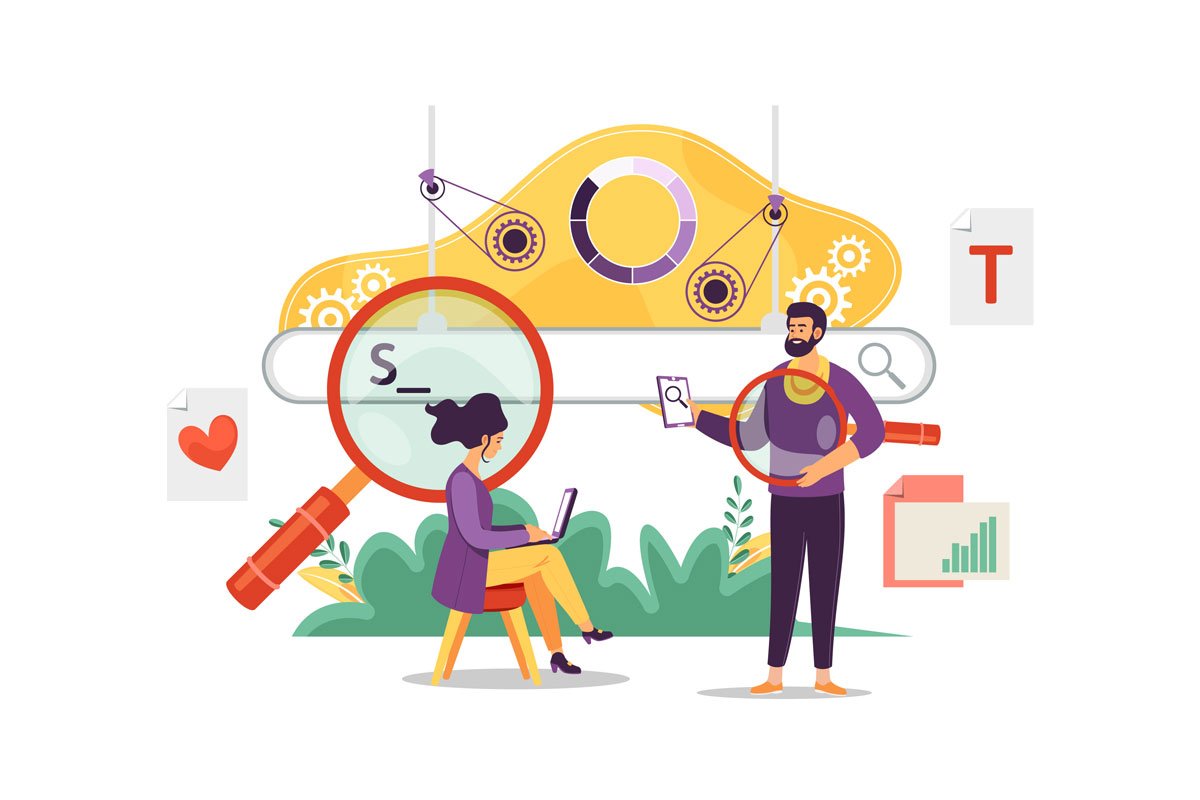 Dead or broken internal links
Internal links help users navigate to important pages or posts on your website. If you have broken internal links, it will have a negative impact. Users will probably click on those links and see a "404 error" page. Internal links pointing to "404 error" pages are bad for SEO. You can fix this by editing the page where the link is located and pointing the link to the correct page.
That's all for now! If you avoid the above SEO mistakes when building your business website, you can save time when you start doing SEO for your website.